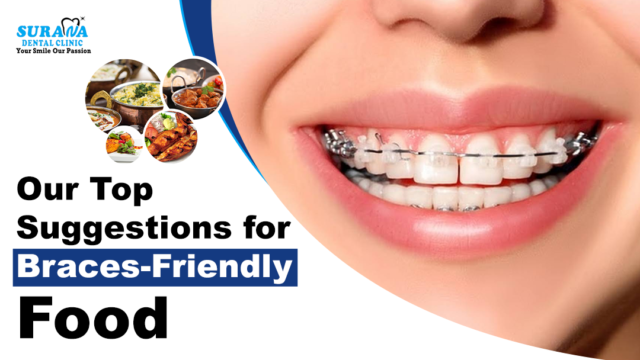 Also with Invisalign braces, wearing them can be difficult to get used to, similar to much dental work. And there may be some little discomfort the first few days, changing your diet to meet your braces is probably one of the hardest parts. You'll need to be aware of the foods to avoid in order to spare yourself the discomfort and prevent harm to your braces. Must Visit Dental Clinic in Indore for Healthy Teeth.
Healthy Soup 
Soup is one of your typical go-to meals, there's no denying that, once braces are in place, it is among the easiest things to eat. They're quick and simple to make from scratch, filling, and there are a bunch of different recipes to pick from. The best part is that because they are primarily liquid foods, they offer the least risk to the braces and are excellent at easing any discomfort you may experience during the beginning phases of having them fitted.
Rice
Delicious Rice is an excellent base that can be used to create a huge variety of recipes, and most rice dishes are generally unlikely to pose much of a risk to your braces. Whether you're mixing it into a dish like a risotto, or you're simply serving it alongside fish, chicken, or vegetables, rice is one of those foods you might find yourself relying upon even more when you've got braces.
Fruit and vegetables
Most of the time people include the best foods for our life is Fresh Fruits & Vegetables. In terms of vegetables, raw carrots and celery are probably ones to steer clear of unless you fancy taking the time to cut them up into much smaller pieces. During, hunger Selected Fruits help to tighten your braces & protect your teeth as well.
Foods to avoid Suggested by Dental Clinic in Indore
Generally, you'll be able to tell what foods you can and can't eat – mostly it's just a case of listening to your gut impulse. Apart from the other things I've mentioned above, I'd certainly avoid things like pizza, French Fries and Burger bread for example. I'd also leave the Soda drinks, Chips and popcorn aside, as they all have a particular capacity to harm your teeth. And be careful of certain cereals – as far as your braces are concerned, some harder ones can be cereal 'killers!'
For More Information or if need any types of teeth treatment – Dental Clinic in Indore
Visit our Website:- www.suranadentalclinic.com